CALL FOR PROPOSALS - Development of the COMPAR-EU platform!
You would like to support an EU-funded project with the aim of ensuring that patients have access to effective self-management interventions? We are looking forward to your proposal!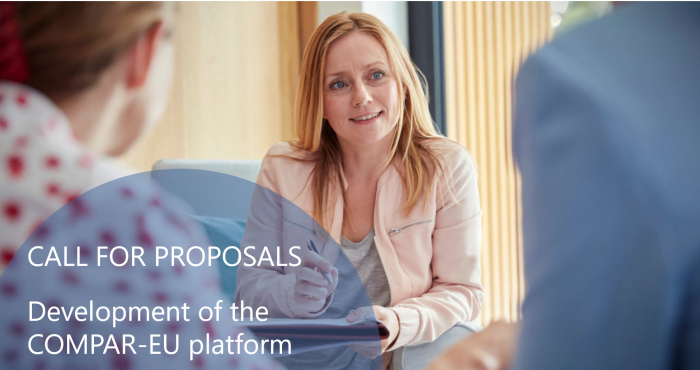 In the last months, the COMPAR-EU partners were working closely together to advance their work on the specification and functionality of their final product: the COMPAR-EU platform. Besides individual products (like a database of the available trials, a new taxonomy, and core outcome sets for the included conditions) the platform will host decision-making tools that are adapted to the needs of relevant stakeholders including professionals and patients, policymakers, guideline developers, and researchers. The decision-making tools will help select the most suitable self-management interventions for patients living with one of the following chronic diseases: Type 2 Diabetes, Obesity, Heart Failure and COPD.
For the development of the platform, the COMPAR-EU team is searching for an IT company to support their ambition. The call for proposals starts now! All the requirements of the different products of the platform are published on the COMPAR-EU website.
If you are interested in supporting this healthcare innovation, the COMPAR-EU is looking forward to receiving your proposal at fad@fadq.org by 25th May 2020.